Do you buy make-up items because of the Gifts with Purchase?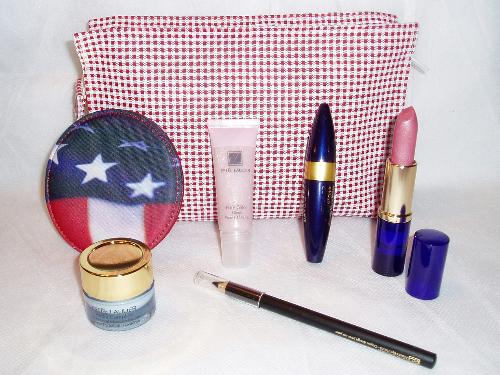 United States
June 2, 2008 4:04am CST
If you are into buying make-up or perfume, then you know that most companies lure us into buying new stuff by promoting Gifts with Purchase (GWP). Estee Lauder, Clinique, Lancome and many others are known for this sales gimmick. For those of you who are not familiar with GWP, it is this free gift set that they give to you if you purchase a minimum amount of their products. Most of the time, I noticed that the gift with purchase selection is really nice because it has a cosmetic pouch, a lipstick, mascara, mirror, eyeliner, etc. How about you? Have you given in to this sales gimmick?
3 responses

• Philippines
2 Jun 08
Hi there Yanna! Yes, I do. I am an Avon lady and sometimes they have promo where when you avail of these certain cosmetics, you will get something for free or for a discounted price. Sometimes even if no one ordered them, I'll order one then sell it later just to take advantage of their promo.

• United States
10 Jun 08
Thanks for the response! It happens more than once that I also bought some Clinique or Estee Lauder items just because of the freebies that they have. I didn't know that Avon has this also. Good luck!

• United States
16 Jun 08
I love the gift with purchase! Especially when it's a makeup or beauty freebie. It's always nice to get the little sample or trial bottles of makeup and skin care products. It lets me try out things ahead of time to see if I really like them. That way I know whether or not to pay full price!

• United States
28 Jul 08
I do give in but only if it is something i like or will use. If it is something that is just going to sit around and i wont use it then I wouldn't get it.