How many hour the most have you stay un-eat?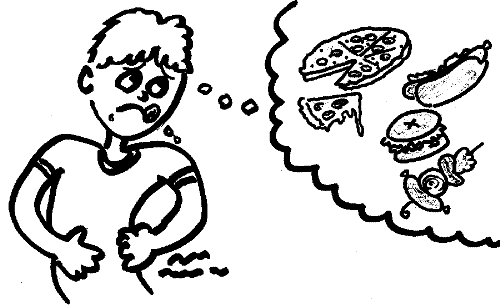 Malaysia
June 5, 2008 6:26am CST
How many hour the most have you stay un-eat? Why? I haven't eat for around 10 hours before, cause of school work. That's teacher is crazy, ask we to control school event, from training, rehearsal until the real event started, not even eat one bread. Many people complain school after this, but nothing have done. And the teacher is well famous for abuse student. If she very strict at teaching, mostly people will still understand. But she just want you to do someone that not possible, like working for 10 hours without eating, training for 5 hours non-stop.
1 response

• United States
5 Jun 08
The longest I went without eating was when I was sick and in the hospital.(that was nine days and they didnt even let me have water)I thought i was gonna go crazy. I tried to fast a few times when dieting and those only last a couple days, but all this was years ago. Now the longest I have gonne is usually when I am busy and have to wait a good 5-7 hours before I can eat . I try not to do that because it will slow my metabolism . I am sorrry to hear about the teacher . That is not good and students could get sick . Also, without food it is harder to think. I hope something will be done , and soon . All is crazy !

• Malaysia
5 Jun 08
Without having in time of sick or work is actually not same. When sick, we will take our time to rest, which will just use less of our energy. But not having food while work is not good, cause we consume energy, which is ATP, while we gain nothing, which will cause our body having problem. Glad to see you're healthy here. Thank!

• United States
3 Jul 08
I do try to do what is best for the body , so many times I have messed up and lernt.