WhNo Best Response even after receiving the 100 Responses for the discussion..??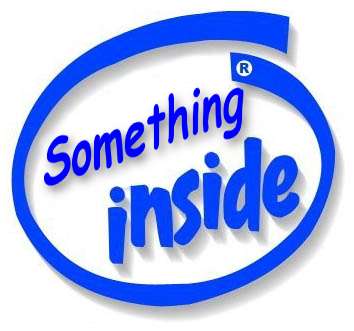 India
June 6, 2008 1:38pm CST
In mylot, Why Some of the people will not mark the "Best Response" even after receiving 50, even 100 responses..?? -- Whethere They espect some more responses from the people..?? -- They are not happy with those 50 to 100 responses what they have received so far..?? -- Still They are not get the response what they espect for that particular discussions..?? -- They don't have a time to mark the Best responses.. They are busy with other work..? -- They don't want to spend time to mark the responses.. in those timing they can able to post some of the discussions/responses..?? -- They Don't want the people those who are responsed to this discussions, and -- Those who are marked the Best Response for him/her has not been respond in this discusison.. waiting for them to response.. -- Please specify if any other than stated above.. Post your comments..
7 responses

• United States
6 Jun 08
Don't really have a beef about it but let me be first to respond. I always like to wait a while for a few posts to come in before I choose a BR, or in some cases there is no need to choose one. I like to see what people have to say before I pick. I wouldn't wait for 100 reponses though. Just about two-three weeks.

• United States
8 Jun 08
Just last nite (7/7/08) I returned home to a discussion I began and found I had 54 responses!!!! You could imagine my surprise!!!I choose a Best Response instantly in that I had MORE than enough to choose from and I actually read one that helped me tremendously.

• United States
25 Jul 08
Then I have seen people get responses to topics they posted a year ago, two years ago. What if that was the best response you were waiting for and hastily picked one in the first few days?

• India
9 Aug 08
if im right i guess people ( not all im speaking in general) those who dont mark give any best response will never just have a look at their discussions or they dont know what is so called Best response in Mylot at all.. when you find in some of my discussions i would have not marked and left it undone because i dint get any apt answer like they would just reply with yes or no.. or some blunt words in the whole discussion.

•
7 Jun 08
It's because you are supposed to wait about a week before choosing your best response. This gives everyone a chance to add a response if they want. Awarding a best response too soon will put some people off adding their response and so the discussion will not earn as much. I have received best responses weeks or months after the discussion was started. It is never too late to choose. It is much better to leave it a long time than to award it too soon.

• United States
6 Jun 08
i always let mine go for 1 week, then i mark best response. right now, i only have 1 discussion that no one has responded to, so of course i can't mark it.

• United States
6 Jun 08
Getting back to discussions I have posted is one of the main things I am consistently way behind on. And I know from others' posts that I am not the only one. So, it is just a time thing. And maybe there are some here that simply don't go back and mark BR on any of their discussions.

• Malaysia
6 Jun 08
I will always choose best respond in my discussion if there any. Probably will choose while not more than 10 respond. Some people won't choose it, cause they don't know or they don't want to. I believe that there are some people while don't choose it because they lazy to, don't want to spend 1 minute to let a people earn some money.

• Singapore
6 Jun 08
I think the responses they got are too much and they don't know which is the best amongs the best and could not decide which is the one to place a best response.Maybe they could not care less to mark a best response.That's what i think.