Lost Ex-Boyfriend...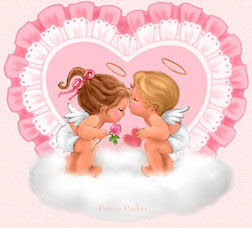 Philippines
June 7, 2008 4:25am CST
Do you think its awkward to contact your ex-boyfriend after 10 years of breakup?... I had a boyfriend 10 years ago. We had a relationship for 6 years then we broke up. After 10 years suddenly I felt I had to contact him and tell him the truth and clear some things with him the fact that there was no closure with our breakup and I know he blames me.. We're still both singles. Though his cousins told me that he has a live-in partner right now but doesn't have the intentions of marrying her. His family doesn't agree with the relationship and with the girl. I still like the guy and if fate permits I would still want to have a relationship with him. But I don't have the intentions of breaking them apart. I just really wanted to clear things with him. I already know his email address but I'm afraid he might think that I wanted him back and that might cause a problem with his girlfriend... What should I do? Should I contact him or just leave things were we dropped off and let this guilt inside me bother me for the rest of my life or until it fades away?...
1 response

• Denmark
7 Jun 08
You don't know this new girl right? Well then what do you care what she thinks? If you want to contact him go ahead, he you want to be with him and he wants to be with you, then even better. It's really not your problem what happens to the new chick :) Well that's just my opinion :)