How will you manage between your Wife & Mother??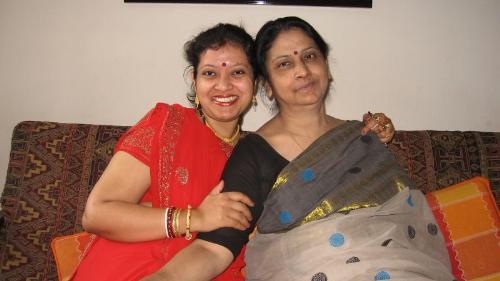 India
June 7, 2008 5:57am CST
Hey, friends, how will you manger between your Mother and your spouse.. In our house, my husband has not have any problem in this contest.. because myself and my mother in law, become very close, infact my mother in law was more attachment with me, than my hubby.. We have more understanding each other, So, there is no problem for my hubby because of us.. But in my friends house, there is soem misunderstanding between my friend and her mothe in law, due to this, every day, they have informed the same to my friend's husband individually by my friend and her mother in law, Since he is very much tention in office, he use to shout my friend often.. she use to cry at office most of days by telling the story.. Its purely the understanding and the give and take policy between the Females.. What about you, have you come across any such incidents..?? Post your comments..
2 responses

• United States
7 Jun 08
My mom lives with my husband and I and it doesn't always make for a good situation. She doesn't do anything to help me even though I work and home school my kids. She does give us $150 per month towards the house payment but that is all still contibutes to the house. She won't watch the kids or help them with anything if I am not around and she doesn't do any house work or cooking. She does her laundry and will take mine out of the dryer if I have left it. She expects us to take her anywhere she wants to go. She has her own vehicle but it is not running and she won't have it fixed. Instead, she rented a car this weekend and went to Virginia to visit her ex husband's family. It is very unsettling to my husband that she won't help me and that she won't do anything here in the house. She says she stays in her bedroom and so she should not have to help out. My husband works out of town a lot and I have to change my work schedule at those times as she won't watch my youngest daughter ( who is 11). It isn't a great situation and yet it is the only way that we know to live as she lost her home and can't afford another place to live. We have just learned to deal with it the best that we can.

• Philippines
7 Jun 08
Nope, but it surely hard to live in one roof if people often have misunderstanding...better yet the couple must leave the house to have a peace and quite life...hopefully.