Will you go to Beach Frequently..?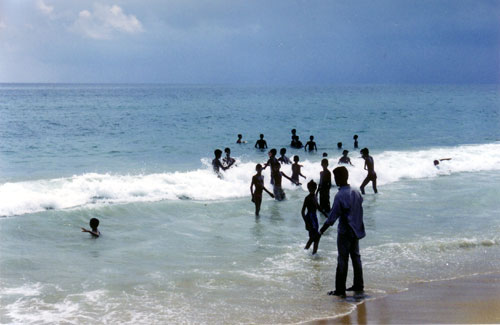 India
June 7, 2008 8:25am CST
I use to go to Beach atleast once in a month.. till Two years back, before my delivery of my kid.. After my kid's born i am not able to go to beach, by carrying him. Its a wonderful experience to sit on the beach sand.. I have experienced the same for around 3 to 4 years continuously.. Do you have a experience to spend the time in the beach.. Share you experience..
4 responses

• United States
7 Jun 08
I live fifteen minutes away from the beach, and I think that there are tourists that go to our beach more than my family does. We tend to only go if family comes in town. Maybe you and your son will be able to enjoy the beach together one day. Hopefully he will love it as much as you do!

• India
7 Jun 08
Yeah, i broght him twice, but after his birth, we will not go to beach frequently.. thats all. thanks for your comments..

• Philippines
7 Jun 08
i would do anything to live near the beach or go the beach frequently, i'd love sunrise and sunset in the beach. i enjoy swimming in the sea or just sitting in the sand. the sound of the waves and the warmth of the sun are very therapeutic for me. hopefully when i get to have my own kids, i would share with them the same passion i have with the beach, then we'll spend lots of time there and just enjoy ourselves!

• Indonesia
7 Jun 08
yes i like being in the beach. but i don't intensely schedule it. i just go to beach whenever i want. fortunately my place is not so far to the beach. it's only about 15 miles.

•
7 Jun 08
I live a few minutes walk from a beach so I go very often and I also visit other nearby beaches, but I never sunbathe or swim in the sea because I have to avoid strong sunlight on my skin. I love to walk on the beach and sometimes I will sit and watch the waves. I like to do this when it's very windy and big waves crash onto the beach with a lot of white spray. On calm days I like to listen to the gentle rhythm of the waves. I am indoors now, with a nice sea breeze coming in the window. Why am I not on the beach? Because I was there early this morning when it was cool and quiet. Now the sun is high and it is warm, there will be many people on the beach, so I am happy to stay away.