When should you charge a cellphone's batteries

Philippines
June 8, 2008 10:23pm CST
I'm confused, some of my friends say that you have to completely drain the batteries before charging it to extend battery life while some say that doing so might damage the batteries. Which is which or does it really matter? Can anyone recommend websites or information to confirm this?
2 responses

• India
15 Jun 08
New batteries should be fully charged before their Reconditioning ensures that the battery meter on a lithium ion cellphone is ...

• Philippines
16 Jun 08
thanks for the reply however I don't think this is finished is it?

• Netherlands
30 Jun 08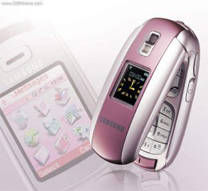 I've heard drain them 3 times, fully reload them after every time and after that it works best. Someone at a phoneshop once explained it to me why but this was a couple of years ago and I basicly don't remember enough of it to give a solid answer on this one. I guess if you want to make sure you have an answer that's well based on technology nowadays and people that are quilified and have studied this you'd best go to a phonestore or check the phone booklet :) I've had my mobile phone fo 1,5 years and I drained it the first three times, I still can use it like crazy whole day and it will last me till early the same night which is good in my opinion. If I hardly use it off course it will last a lot longer. Hope that helps!

• Philippines
2 Jul 08
Thanks for the help. :) It actually depends on what type of battery you have based on the website one previous response directed me too. I hope my batteries last as long as yours. :)