Tornado watch!!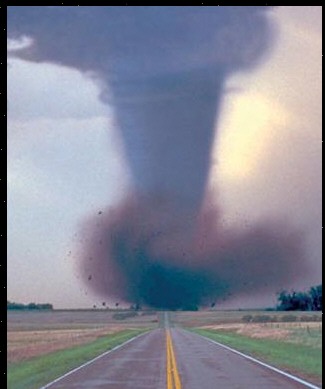 United States
June 10, 2008 1:02pm CST
I am staying with my parents in CT with my children and late this morning they issued a tornado watch!! I hope it stays faaaar away!! There hasnt been a tornado in this area of CT for over 10 years! I dont want one.

I have never even seen one in person and I dont want to see one either.
2 responses

• Trinidad And Tobago
11 Jun 08
Sorry to hear that. I hope you and everyone else is going to be fine. Those things scare me. I've never seen one or experience one either in my country. But i have seen them on TV and read about them, unfortunately they can do a lot of damage. Keep me posted on it. I'll say a pray for you.

• United States
11 Jun 08
Thank goodness, it didnt come near us. We just had a strong thunderstorm.We lost our power before the storm even got to it's worst (10pm) and the power didnt come back on until 4am! Other then that no torndo for us.


• Trinidad And Tobago
11 Jun 08
I'm happy that everything turned out fine. And power was restored.


• United States
10 Jun 08
Oh yes the mid west has gotten bad part of Mother nature. They have gotten floods and tornados real bad this last few weeks. Connecticut has been extreamly lucky state. Thank you for your response.