pick just ONE: good in singing or in dancing?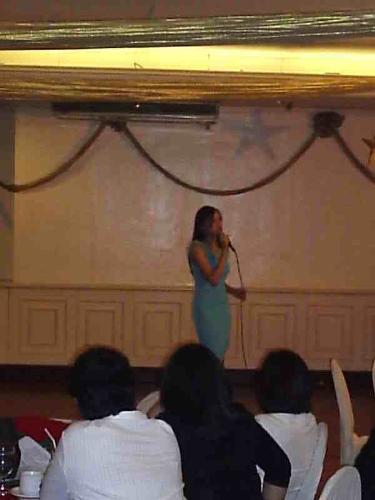 Philippines
June 13, 2008 6:39am CST
i have a talent in singing. blame my mother and father who we're singing for a living when i was young. so i have learned singing eversince i remember when. i have joined many contests in church, community, and school. i loved being a singer then when mariah was still the dominant female singer. then years have passed, mariah carey's domination spiraled down and beyonce came boiling up. blame it for b's singing AND dancing ability. then, i wished that i was better in dancing (cuz, yeah. i have two left feets). but my singing talent won my loyalty when i ended up contented with being good at it. i just realized that being good at booty -shaking can be learned. unlike with singing. you can learn it. but being good at it is another thing because you just have to be born with it. but of course, it wasn't bad if you're gonna have both!*grins*so peeps, would you like to be good in singing or dancing?
4 responses

• United States
18 Jun 08
As someone who grew up in a family of singers, I always wished that I was more of a dancer. Singing was always something that came easy to me and the rest of my family, but dancing... that's something else entirely. Being a good dancer translates into every movement and just simply being comfortable with your body. I always have felt a bit awkward in my body, and being able to dance and feel free with my body would be amazing. Of course, you are right in that having both certainly makes you a very talented person.

• India
14 Jun 08
I m good in singing and bad to terrible in dancing but i dont regret it.I love singing and well i can hum n sing as i take a trip, while at work, while driving, walking, working but i cant dance everywhere n anywhere so its singing for me. while for those who have both..singing and dancing..its a blessing.

• Philippines
13 Jun 08
I am very good in singing. My family is a faimly of singers. That's where I get my talent. According to my grandmother, I already started singing since I was 2 years old. Most of my family would tell me how I can memorize a couple of songs in only a few days at an early age. Whenever there are family reunions, they would often request me to sing even just one song.

• India
13 Jun 08
I would like to be good in singing. I feel very refreshing when I sing.