Another scam action by local broadband monopoly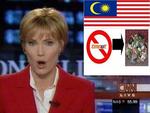 Malaysia
June 14, 2008 12:22pm CST
Suspicious action behind TMNet - Streamy connection cannot connect to many famous Web 2.0 web site and messenger. Many net surfer found that site like YouTube, Friendster cannot access recently. Messenger can't connect to server too, as well as mail services provider site cannot access. Consumer believe that this is second unfair treat of TMNet Streamyx, just like they're blocking P2P, Emule and BT. The ISP will just block anything site that use up too much bandwidth, which is breaking their own TOS about Unlimited download. Now we can only hope that we get back what we should have, instead of scam by broadband monopoly in Malaysia, which control by government in behind.
2 responses

• Canada
14 Jun 08
Um, I think they have a valid point. If the sites are using up too much bandwidth and resources, they risk crashing the server. Most server companies don't appreciate websites that do that, it costs both them and their clients a lot of time and money.

• Malaysia
15 Jun 08
lol But they aren't server company, they are broadband company... [I know you, horselover, I'm GoycP]

• Canada
15 Jun 08
Lol, hey. Ok, well I think it could work the same way with an ISP, they do run on servers themselves, so they wouldn't want the servers to crash as a result of their users.

• Malaysia
16 Jun 08
I think Malaysian ISP should learn and develop a lot to service their customers. I always have a problem with my connection. I don't know Web 2.0, P2P or what so ever, all I know is that I must be able to open any website that I wish to open when I'm online. They cannot block anything online. If they found that some website has bring them to a trouble, they should ask court permission to block that website first before blocking it. But due to the process time frame, this is impossible since internet is very fast and websites can born and die very fast. So, I think that's why they just block what ever they want to block, this is totally unwise action. I think TMNet Streamyx is not a monopoly company anymore since we also can get other ISP say for example from Maxis.