DO you wake up with pain???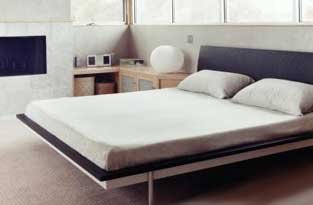 Canada
June 17, 2008 11:22am CST
Do you wake up with sopme kind of pain? I have been sleeping ON 2 pillows recently, due to my GERD, and i have been waking up with necK/shoulder pain/ headaches due to improper allignment, but i have no choice if i lay down on my One good pillow, I'LL wake up with throat problems .. Are you sore when you wake up?
4 responses

• Philippines
17 Jun 08
Sometimes but not because of my pillow. I always ensure that I have my favorite pillow. I'm not used to big ones, I always have the flat and slim pillows. Anyway, i usually get pain when i wake up early afternoon and i'm so hungry. i usually sleep late and gets up early afternoon. of course, im already hungry by that time but i'm too sleepy to get up and take a bath then go get some food. The pain is unlikable..

• United States
17 Jun 08
I always wake up with my neck hurting but it hurts all day long not just when I wake up. It does hurt worse after sleeping on it all night long but I have learned to live with it I don't take pain pills for it I just deal with it.

• United States
17 Jun 08
I have degenerative joint disease which is a fancy way of saying I have global arthritis is most of my joints. I also recently dislocated my hip from a fall so pain has become a way of life for me. I wake up in pain, I go to bed in pain and I live my day in pain. I do have physical therapy 2-3 times per week in my home, and it helps to some degree, but I live with pain everyday. The doctors have prescribed anti-inflamitories, muscle relaxants, and narcotic pain medications. I try to avoid the narcotics as much as possible because I'm afraid of becoming addicted to them, but sometimes I have to use them in order to find some relief and get some sleep. I'd recommend talking to your doctor about some type of special pillow or bed attachment that would help you out. Just a suggestion.

• India
17 Jun 08
Whats your age? I think you are having this because of repetitive stress injury. Do you use internet too ofter. If you do that much you get neck and back pain. Do you smoke, then you are sure to have GERD.