could you ever forgive someone who physically abused you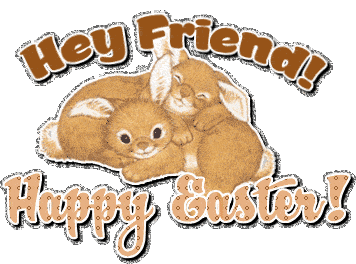 China
June 18, 2008 11:48pm CST
hehe,i forget everything about my physically abused.just only my parents and brother have abused me.i think what my parents have done are good.for they hit me just when i have done some wrong things. my brother hit me that i just look as a children playgame.never remember by heart.
9 responses


• Philippines
20 Jun 08
Well I think I can't forgive them unless they were or he is my family member. Any physical abuse is unforgettable experience for me. I never experience and don't want to.

• Jamaica
19 Jun 08
No abuse is good. They beat you but if it goes to abuse well that is another story. My father beating was given to wrongfully. He used to beat me when it should be given to his favourite daughter. When my mother beat or talk to me hard I know that it is because I have done something wrong. My mother was the reason I wanted to achieve something out of life and make her proud of me.

• United States
19 Jun 08
I dont forgive any sort of abuse..Disciplining a child for doign wrong (
spanking them for example
) isnt abuse, its disciplining, theres a difference..I have been physically, sexually and mentally abused throughout my life..do I forgive these people? No...why would I or should I ya know BUT that doesnt mean I havent been able to move forward in my life....Many ppl think that by NOT forgiving one is hangin on to the pain etc and preventing themselves from moving past it...thats just not true


• India
19 Jun 08
if ur abused by some one you know then u have to let it go if it is by somone else i do retaliate.:)

• Philippines
19 Jun 08
If they are really sincere on asking forgiveness, then why not to forgive. but it wasn't so easy to forget. and physical wounds can heal but emotional wounds wasn't easy. it will leave a scar forever..


• United States
19 Jun 08
I could and I have. My father was abusive. I think what helped me forgive him is that he has changed and he isn't like that anymore. It was hard and it took a long time, but I have forgiven him. That doesn't mean that what he did doesn't haunt me sometimes, though.

• Philippines
19 Jun 08
I grew up being physically disciplined by my parents. They used to hit me with a belt or a stick or if my offense was not grave, they would just pinch me or slap my hand or spank me. I grew up being afraid of doing wrong because of the reprisals that my parents would mete out on me. In short it helped me become what I am today and kept me in line growing up. However, I still don't FULLY condone physical punishment which my parents used to give me. I am sure, that I would never do the same to what they did to me to my children. But I am not also averse to spanking, slapping & pinching. As it is said, 'spare the rod and spoil the child', and I really agree with this. But anything that would truly hurt the child really is a NO NO. Also it is important that it should only be considered as a last resort and the child must be made to understand why he/she is being punished. I have forgiven my parents for the severe punishments they gave a long long time ago because now I understand their reasons. I guess its their love and reasons were the justifications but no matter what justification, truly hurting a child is never justifiable.

• Finland
19 Jun 08
It depends alot on the situation. If someone unknown hits me hard and abuses me badly and i start bleeding, i will never forgive that, or forget that, but if its just a little fight in school, i will propaly forget it in few weeks from that, and then im all normal. My parents havn't abused me, something little i can stand if i do something badly wrong, that i might understand, but if for all little mistakes is a hit, thats just wrong i can't fogive that.