How do you feel after helping somebody????????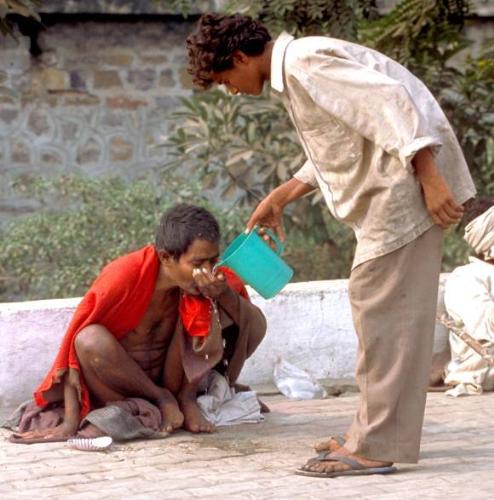 India
June 19, 2008 12:43am CST
It is a very special moment,when I bring a smile on the face of a troubled one.I love doing it one again..But how do you feel after helping somebody???
5 responses

• Indonesia
26 Jun 08
I feel relieved. I don't know how to describe it better than this. I feel that "finally something get fixed", even when it is someone's trouble. I should say that being able to help the others means we are luckier than those people. It's just different from getting someone helping us to solve our problems. We also get relieved when our problems get solved with the help of someone else, but the relief is just different from that one we felt after helping someone else. ;)


• China
19 Jun 08
I love to help others. And every time I helped some one I would get very happy and sometimes even sang a song though I am not good at singing at all. I help others because I love to do it. I needn't get any thing back. Whether there is a smile doesn't matter much to me. You know why I love helping. This is because I have got a lot help from others all through my life up to now. Most of them are strangers and they don't know how much their help means to me. I have grown into a gracious girl from a weird girl. Thank those who helped me.

• India
19 Jun 08
I feel very good and happy whenever i am able to help somebody, provided it is for the right reason. Helping gives me a sense of responsibility and a pride to be a part of the world. If only all the people of the world helped each other, we would have no worries to take care of and the world will be a much better place to live in.

• Philippines
19 Jun 08
helping others gives smile not just to the person i have helped but to me aswell,so it really feels good.