Which flower dou you like?

China
June 19, 2008 8:59am CST
as we all konw,every flower has its own meaning.i like dandelions,beacuse they can fly to the place where they want.and we regard them an emblm of hope.as i am just a sthdent,i dont know much about flowers,i hope my friends can tell me more informations and share the feeling of flowers
3 responses

• United States
19 Jun 08
I do not know much as well about flowers but I can tell you what my favorites are: -Hydrangeas which is supposed to mean (thank you for understanding, Fridigity, and Heartlessness) -Roses which have many meanings it depends on the type of rose, but since I love them all I will put down only a few... -White Rose - innocence and purity, i am worthy of you, you're heavenly, and secrecy and silence... -Red Rose - Love and I love you... - Yellow Rose - Decrease of Love, Jealousy and try to care... -Peony which are supposed to mean (Shame, Happy Life and Happy Marriage)

• United States
20 Jun 08
I'll be very honest with you, I do not know much about flowers at all, however I do know which types of flowers I like. So being that I like a select few, I looked up what their significance is. There are many websites that you can look on that will give you the meanings of all different flower types and colors.

• India
19 Jun 08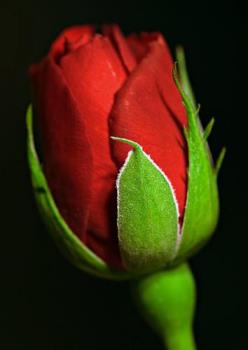 I like the Jasmine and the rose. -- I use to buy the Jasmine flower at home regularly, i used to give something to the temple nearby. and I used to put something for god's photos, and pray god and also i used to wear daily the same to my office. Jasmine is having its own nature to give more smell to attract others. -- And along with the jasmine i like the Red Rose also, when ever i used to go out with my family, my husband used to get me the Red Rose for me to wear on the head, Since i used to wear the saree when ever i used to go out with my husband. Thanks for the discussions..

• China
20 Jun 08
thank you for sharing,and what do you think of lily? do you know the meaning of lily? i like rose too,but i think love is a thing which is out of common.but lots of people send rose to their spouses.i think it cant show the special meaning to my sweetheart. do you think so?

• Philippines
19 Jun 08
Sampaguita is the flower that I love the most. It is a small-white flower from a small bush. I really love this because I believe it has the sweetest smell amongst countless varieties of flowers. "Small but terrible" that's the idea that it wants to tell us. We should not be judgmental, we have to know a person or a thing well before we make a conclusion. I'm telling you, Sampaguita smells really good.