dog house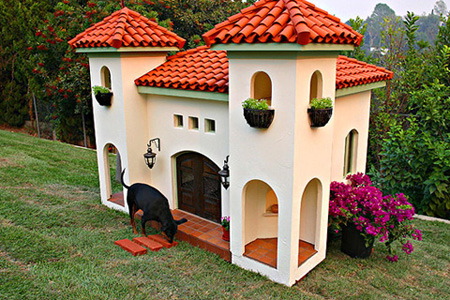 2 responses

• United States
21 Jun 08
personally I wouldn't buy one although it would be great if I was in a financial position to do so.

I loved my dog when she was still with me and I would much rather prefer to have my dog in the same house as me so I could see her wag her tail and pet her and just enjoy her company. WHat's the point of having a dog if it is living in a separate house.

• United States
21 Jun 08
I don't think I'd buy my dogs their own house. I think I would make them their own room though. My dog loves sleeping on my bed and is always up there during the day sleeping in it. Sometimes I have muddy pawprints on my sheets and there is always dog hair all over the place. If I were rich I would make her her own room with her own bed to lay in.