Do you check the calories of the food you buy or eat?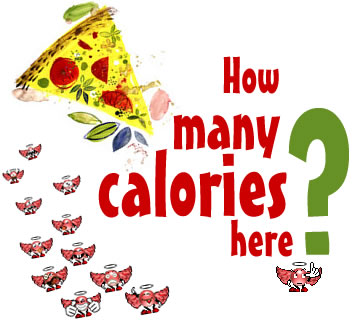 India
June 21, 2008 2:00pm CST
Though everyone wants to be fit, there are many times or almost all the time when people I know never care about their calorie intake.They wanna lose weight and get rid of all those flabs, yet they wanna eat all that tastes good which lasts only for seconds in their mouth.I don't understand how straying away from pleasing the tongue for a few seconds is so hard even when the want to look good is more.As for me, I have never been overweight in my life. I am underweight for almost 3 years now, so i have never cared about what i eat. I am only hoping to gain weight because people say I look anorexic!!. I believe that there should be a balanced diet but have never tried it.Do you check the calorie content of the food you buy? Or just forget everything for that favorite taste in your mouth?
4 responses

• Singapore
21 Jun 08
Haha,im the opposite of you.I need to burn fats.I have never check my calories intake before.What i know,as long as im hungry,if i want to eat..i don't eat too much.That's all. People have different ways in managing their body.Some may eat a lot,like you.. but still underweight.Its just the way your body react in the lifestyles.I heard stories of those underweight people try to gain weight by eating chocolate,ice cream but still their body have no changes.Instead of wanting to gain weight,they may get diabetes because of the sweet intake.

• India
21 Jun 08
Hope u get the weight u want wtout ne effortz..dt wudb in a purrfect wrld i guez..mayb nt!!..:) thnx 4 ur response...


• Boise, Idaho
21 Jun 08
I do alot. Not as much as I should.

• India
21 Jun 08
Den u shud prolly try goin eezee on urself....Thnx 4 ur response :)

• United States
21 Jun 08
I never check for calories in any food. I am skinny, nut I eat what I want and when I want. I don't like to eat sweets. I am vegetarian mainly on fruit and veggies. Counting calories is wrong to begin with. Food serving size is the key. In both cases, overweight and underweight, you have to eat small portion every 3 hours.