Do you enjoy riding in old or 'vintage' vehicles?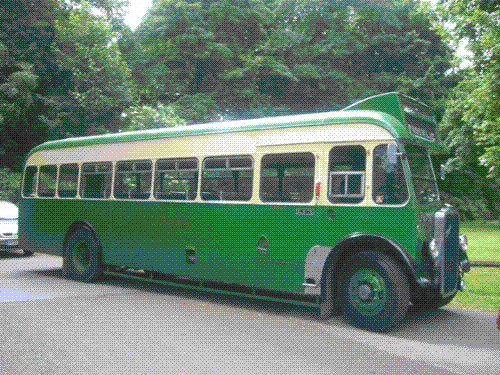 June 23, 2008 6:35am CST
Last week we went to a display at Tatton Hall in Cheshire and when we arrived at the car park we found this delightful 1950 Crosville Bristol single deck bus ferrying people to the main site. It was in very good condition and had been fully rstored to its oprating condition of 58 years ago. The skill and maintenace required is virtually a life's work for the oner and he was very proud of it. Would you ride this sort of vehicle given the chance?
5 responses

• Philippines
23 Jun 08
Hi there MichaelJay! I do love vintage vehicles. When I was younger, I enjoyed riding the Chevrolet Impala which was 1960 something model owned by my paternal grandfather. It was sold a long time ago. My cousin also owns a Chevrolet Impala which is 1970 something model. It is still in good condition. His brother owns a vintage mini cooper which I really find cute.

•
23 Jun 08
I do like vintage vehicles and I have visited many of the little railway lines and have travelled in the old carriages pulled by a steam locomotive. At the Bluebell Line in Sussex I made the short journey from the mainline railway station to the historic railway station by vintage bus. I have also visited the Crich Tramway Museum in Derbyshire where I saw the old double decker trolley buses.

• Philippines
23 Jun 08
Yes I do. I love vintage cars seeing those beautifully made automobile just makes amazes me.

•
23 Jun 08
I have been to tatton hall a few times it is a nice place to go. I like going to the old car shows, I think there are some fantastic old cars and the owners do look after them very well. It must cost a fortune. I guess that if I had the opportunity then I would have a ride in one yes!

• Australia
11 Jul 08
My grandparents have a lot of vintage cars. They worked hard to have them restored, and even used to rent them out for weddings and other functions. I used to ride in them all the time when I still lived in New Zealand, but now being in Australia, haven't been for a ride in quite a while.