dont u get frustrated up when u feel that u r alone wid no one to care about?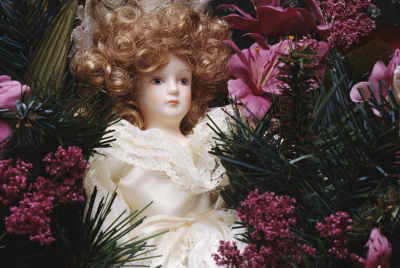 India
June 25, 2008 7:05am CST
dont u get this dfeeling sometimes?? what u do to overcome the frustration?
3 responses

• United Arab Emirates
30 Aug 08
I surely miss having someone to care about, however, I am too occupied with work that I barely have even time to think about being lonely and alone!

•
15 Jul 08
i have been on my own for maybe nearly 3 years now, must be getting on for that. I sometimes try to not think about it, every night i spend at home alone, no adult company at all.. And i dont go out in evenings to meet anyone, its not by choice that, just that after moving here to be closer to ex i not got any friends here to go out with.. tried dating site but most of them only looking for fun.. At times what makes me annoyed and frustrated is the fact i am genuine nice person, and know i be great company.. But because they all only see me as a body, i spend all my time alone.. It is exremely frustrating that i am not given achance to know and to understand and to want to take the time to REALLY get to know the inner me. But thats life, and life goes on so its a matter of just getting on with it. and finding anything to replace that loneiness lool evne here, msn people, my cat, tv, music.. antything that can occupy my mind, and away from lonely feelings.

• Philippines
25 Jun 08
i do... i usually get so depressed, so frustrated and upset and tend to hate everything around me, and it's not new to me, since i was a child just a simple comment especially those negative ones usually made feel so bad, i cope with this situation by means of crying not by sharing or talking to anyone else just myself. i am not an expressive person and i usually had a hard time expressing my emotions and fears. so by means of crying, its a form of outburst of everything i felt, after this i feel relieved and encouraged myself to face reality. i'm a type of person who seeks love and care from my love ones and friends, though i tend to give it to them by means of action. but there comes a time i just felt this way, no one, nobody cares for me because i feel alone and especially in relationship