How can i motivate my korean students????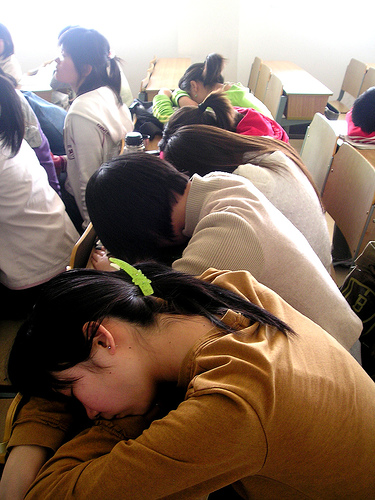 Philippines
June 25, 2008 9:18am CST
I'm an ESL teacher and I'm having a hard time motivating my Korean students. Most of the time they just want to sleep or play. I asked them why they don't want to study and they said that they're just being forced by their parents to study English. Please help me, I'm running out of ideas.
1 response

• Philippines
25 Jun 08
The better way to motivate the students is to know their interest... You have to assess also their ages, from thier age brackets you will know what might interest them. You have to know the Psychological Development- the best known theory of Erik Erikson.About ego and conflict. Psychosocial Stages Trust vs. Mistrust- from birth to one year of age I think, this one is not applicable since your teaching school children. Autonomy vs Shame and Doubt- this takes place in early childhood and is focused on children developing a greater sense of personal control. Children who successfully complete this stage feel secure and imporatnt, while those who do not a re left with a sense of inadequacy and self-doubt. Initiative vs. guilt - pre-schooler at this stage children begin to assert their power and comtrol ove r the world through directing play and other social interaction. Insdutry vs. Inferiority -ages 5-11 yrs old. Through social interactions, At this stage children who are encouraged and commended by parents and teachers develop a feeling of competence and belief in their skills. Identity vs. Confusion - for adololescence, If you're teaching childred, then use this one is not recommended, better focused on children. How about Freud's theory, better for you take a look at psychologicsl books so you can come out with a stratgey that can motivate your students to study english.