What is beauty just might kill you...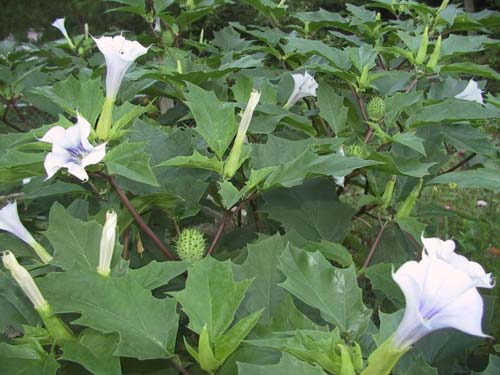 June 25, 2008 11:03am CST
It is odd... I took jimson a while back... It is a massive hallucinogen that usually will make you see people. That night I had no idea what was happening which I really do not mind, however I ended up in the hospital. I almost fell into a heart attack but I did not:) smiles for that... Anywho Still the plant is beautiful and many artist paint the giant flowers in thier greatest master pieces... If you have a spare moment I recomend looking up the image for now Have You Ever Had A Near Death Experience?
2 responses

• United States
26 Jun 08
Yeah, I hear about the effects of jimson. On CSI, of course. Very fascinating. I'm glad you are okay because that can be really dangerous. I have no idea what it looks like, but I will check it out.

• United States
25 Jun 08

•
25 Jun 08
hehehe das ist great tis true... i know from experience and that is nothing to be ashamed of