Why Japanese people think Japan is the only country that has got four seasons?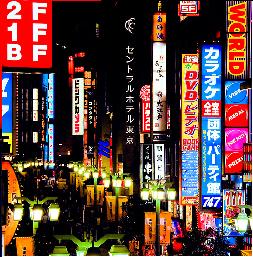 Turkey
June 27, 2008 3:11pm CST
I have been to Japan during a conference last summer. I have met many Japanese people and talked with them. We shared our opinions about each other countries. There are many interesting thing to tell about them but i want to ask one of them for now as you see at topic. Why do they think about like that? I got surprised because they have knowledge enough to know the basic geography of world and they can know about climates and relation with latitude. For example, Europe in temperate region and many countries close to Mediterrian Sea has four seasons. Also Japan is in this region too. So they should be figured out that, and not be surprised so much when i say " Yes, my country has also four reasons, too."
1 response

• Philippines
27 Jun 08
I currently living (working overseas) here in South Korea wherein we have four seasons here as well...Summer, Winter, Spring, and Autumn. To respond to your question, Japanese, of course, are just proud about their country. If they say so.... maybe they just triggered by their emotions and excitement to tell you about their country. Anyhow, i wondered that you have mentioned that you have 4-seasons as well. You are in Turkey right? and Turkey is a Middle East Country near Syria and Iraq. Oh, that's good to hear if you have 4-seasons as well. But i have worked in Middle East but i have only experience... all summer,sandstorm and seldom rainy season. "Salamalaycom!" God be with us.

• Turkey
27 Jun 08
Aleykumselam! that's what usually they say in the other muslim countries, but in our country it is common only among middle and above age people. You are right about sandstorm in Middle East, but you should see just 500mile northern. Above of Mediterrian Sea; Italy, France and of course Turkey. By the way, i hope Japaneses do not offence about my opinions, i wrote for just talking. it is not that big deal.