I just had to share!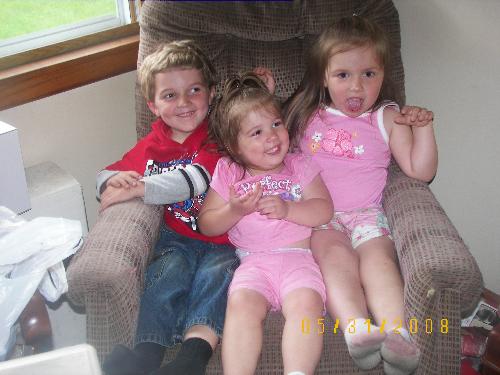 United States
June 28, 2008 1:11pm CST
My children are all doing their own things. I am so proud of them! My stepson who just turned 5 can ride a 2 wheel bike now, my 4 year old daughter can read and my 3 year old daughter is working on potty training.:) I cant believe how time is flying. They are growing up so quickly. I thought I'd share with you all. What are you child(ren) most recent accomplishments?
1 response

• India
30 Jun 08
Oh it is really good to know what your kids could do. Yes as mothers we all are really proud of our kids. My 7 year old daughter have recently mastered a song, which I felt is slightly above her range. She is a great singer and she learnt it not from a teacher but just by listening to it constantly. My son who just turned three goes to school without crying and he loves going to school. Now almost a 10 days have passed since he started school and he tells everything his teacher have taught them. And I am very proud when the teacher remarked that he is one of the 10 students who is very calm and attentive in the class.

• United States
30 Jun 08
Oh yes. I thought I would only be all proud when they were only babies but even as they get older I become more and more proud of the person they are becoming. That's awsome your 7 year old knows how to sing a song. I think it's awsome when children learn to sing songs. Awww that's so cute with your 3 year old. I wish my children would miss me when I leave

but it's more like "see ya later mom. see ya when you get back"! Once I get home is when they're happy to see me. I think that's awsome that your son is in the top 10 of the calm children that's great for a 3 year old. Thank you for your response.