Whats perfect gift to our best female friend?

Portugal
8 responses

• Singapore
19 Nov 06
since she's your best friend, you will know what she likes better but generally for bday will like to receive big bouquet of flowers (lol), charm bracelets, necklace with cross pendants or some cute cute stuff. xmas hmm..can go for the same i guess, minus the flower...so have u buy her anything yet?

• Netherlands
4 Nov 06
Hi there my friend. Give some lingerie ;-)


• United States
20 Nov 06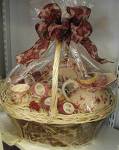 Give her a theme gift basket. Some places sell them already packaged or you could make your own. For example, things to do with relaxing; Candles and Scents This is the kind of gift I'd love receiving myself as I love candles!! Find candles of all shapes, sizes, scents. Put in a few different type candle holders or the candle plates for the large candles. Some dried potpourri and a bottle potpourri gel or liquid. A small potpourri burner might even be nice to add. Or a music theme: Music Find music stationary, blank music composition paper, cd's, tapes, music books. You might even find some tissue paper with music notes on it. If for Christmas you can probably find music ornaments such as violins and trumpets. There are lots of others, just be inventive. Just wrap the basket in clear cellopane gathered to the top and wrap a large piece of ribbon around it and make a bow to hold it together.

• Malaysia
30 Nov 06
is she your girlfriend.. then give a warm kiss