Hey Guys, how often will you cut your hair..??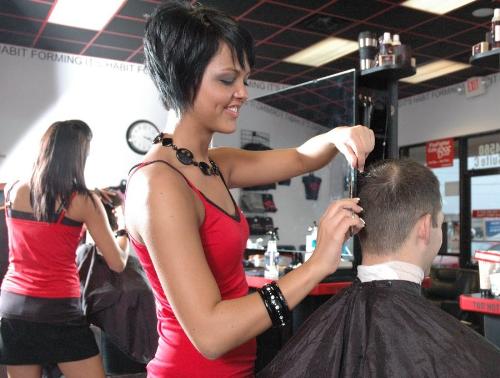 India
July 2, 2008 2:34am CST
Hey Guys, in the recent days, i found that most of the guys are having (Grow) more hairs in their head, this will become more fashion in the current trend. Even if you can found, most of our celebrities, they used to grow their hairs, (that may be for the gets up they are doing in their film which is in the shootings).. Will you still having a practice of hair cut at the regular interval, or did you trimp your hairs at the saloon often..?? Or Did you straightaway, just like that grow your hairs.. as per its own style.. And also still i found that some of the middle class people in the regular Jobs, they used to cut their hair as normal as in regular basis.. Post your comments..
3 responses

• United States
2 Jul 08
I get my hair trimmed atleast once a month. I like to keep it trimmed to keep away split ends and alloy it to grow nice and long.

• Malaysia
2 Jul 08
I usually cut my hair very short and only cut it again after it has grown long(usually 2 months).I'll change my hairstyle as my hair grows longer.

• Philippines
4 May 11
I don't often go to the parlor for a hair cut. I usually go when I'm fed up with my current hair do or my hair has gone really long just to avoid split ends.