can we travel the world?

China
July 2, 2008 9:10pm CST
there are too many wondful places worth to travel,but can we travel all the places? No! Because we haven't enough time to go anywhere,and the fee is very high.So,we should have a good plan before we travel.we can select some places we love best,and the we should prepare for the travel.we can go one to two places evry month,if we don't have a rest,then we maybe feel tired.In that case,we can't enjoy the travel.So,we can't travel the world,but we can enjoy every travel.
3 responses

• India
6 Jul 08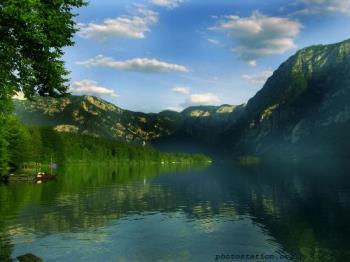 ya its true w cant travel all the places.before u go u should plan 4 it.traveling all around the world is a good idea its a long journey.its very very expensive and waste of time.we have select a better place 2 go.then only u can enjoy its real trill.if u got a chance 2 visit two places.where will u like 2 visit..???????????? happy myloting friend

• United Kingdom
3 Jul 08
Yes, there are so many different countries and with places that are worth seeing and it is difficult to see all of them in a life time. I began traveling in 1987 and now it is 2008 I have been to 51 countries. There are many more countries on my wish list that I would love to go to. My favorites so far have been Australia, New Zealand, Samoa, the Seychelles and Belize. Airfares are getting more expensive and I have two dogs at home. I am glad that I have already been around the world and I still do travel. I have just come home from a trip to Latvia, Lithuania and Estonia. I usually fly to an airport, then travel around a region by train, bus and boat. I hope to fly to Costa Rica and also see Nicaragua and Panama on the same trip one day. It would be wonderful to fly to Cape Town and travel up tp the Victoria Falls on the same trip. I think that it would be fantastic to fly into Halifax and travel by train across Canada to Vancouver. I would like to go island hopping and snorkeling in the Philippines. South America has many different regions that I would love to explore. One trip would be to Chile, Argentina and Brazil, a second trip would be to walk the Inca Trail, a third trip would be to cruise the Galapagous Islands and a final trip would be to see Colombia and Venezuela.

• Canada
3 Jul 08
Yes, there are many wonderful and beautiful places around the world. We cannot travel to all. I have been to a number of countries in different parts of the world, each country is unique in its own way, geographically, historically, culturally. It is always very interesting to learn new things when visitng those places.