any weekend plans????

Canada
November 3, 2006 3:33pm CST
what ru guys gonna do dis weekend...
3 responses

• United States
3 Nov 06
Let's see, I am going to go out and decide on the site for my new house, I'll do some work, and maybe go see a movie. What about you?

• United States
6 Nov 06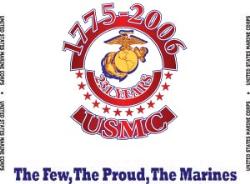 Let's see Friday night is the United States Marine Corps Birthday Ball, this is the night where we girlies get to dress like Princesses. Then Saturday we're going to take our son to Toys R Us so he can "window shop" and tell us what he'd like Santa to bring him. That night is dinner at a Brazillian Steak House in D.C., another celebration for the USMC Birthday ball and Sunday, I'll work and we'll just relax.

• India
3 Nov 06
freaking out with friends, watching movies, spending time with friends, skirt chasing, chick watching, shopping, meeting the loved ones, enjoying the nature..... all these things figure in my itenerary..