what is the weirdest ice-cream flavour you have eaten?

India
July 10, 2008 12:32am CST
I once mistook a green coloured ice cream thinking it of as a Pista flavoured, it turned out be a beetle leaf Flavoured(paan flavoured as we call in India),basically Beetle leafs are eaten as a digestive enhancer after food,the leaf has to be chewed sucking only the juice and later the leftover leaf has to be spit. No body was willing to take a share in my Ice cream. It was sort of punishment for me. from that day I doubly check the flavour before buying one. have you ever tasted a unusual flavoured one?
3 responses

• United States
10 Jul 08
Yes I had the unique experience of trying Bacon Ice Cream. I was kind of good. All though I probably would not get it again. Just the thought kind of made my stomach turn, so I really could not enjoy it. Maybe if I didnt know what was in it, it would have been better.

• India
10 Jul 08
Good to hear, you have the instinct to try out new things. thanks for sharing

• Singapore
19 Jul 08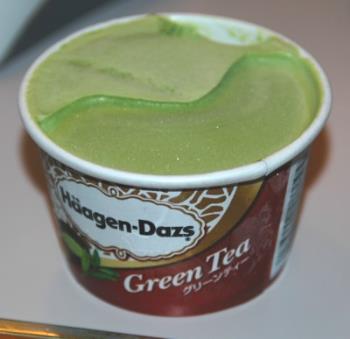 I am not the adventurous type so I haven't eaten any weird flavors. However, my favorite ice cream is Green tea flavor. Some people might find that weird. I find it very refreshing and it's not too sweet.


• United States
13 Jul 08
Licorce! It was years ago while moving from one state to another. We stopped at some kind of shopping place in a little one horse town. It was hot and when my dad saw the ice cream tubs, he was more than willing to get some for us. I chose the one that looks like it was really a tub of used tar that had been peeled off the road we were driving on. It was black as black can be and so was my mouth, lips, and chin by the time I finished it!!! I loved it!