What do you think???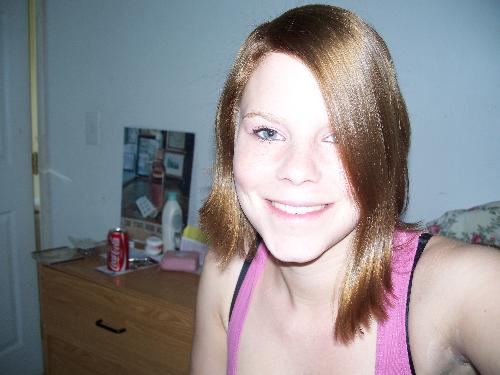 United States
July 11, 2008 10:50am CST
About me going pearl blonde??? I wanna a different hair color and i'm thinking pearl blonde... What are some of the things i should be scared of going from brown to pearl blonde??? and will i look good with it???
2 responses

• Canada
12 Jul 08
You'd look good bald! Don't worry about it.

• Denmark
11 Jul 08
Lol,beauty is relative so some people might think you would look beautiful, and others might say ,omg what did you do to your hair?So the important thing would be if you really want that colour and if you would feel good with it.There are some photo editing programs that can help you with that,they have wigs or colour paint so you get at least a vague idea about how you would look as a blonde. I am light blonde, i don't know exactly what pearl blond means but i dye my hair for about 6 years already, and i turned it blond from black and everyone told me i am gonna get bald and all,but i didn't yet... it is true that since i've started to use powder on it to make it light first,and after that i add the paint to get the colour i wish for, it started to burn and break but it survives,if you buy special shampoos and balms and if you know not to exagerate with the powder,and only use it on the rooths once you've got your hair decoloured once.I was stupid enough to put powder on it even if i already had it decoloured once,and i've used the powder in the same week that i had already used some and then i burned it,and since then it's very thin and it easily ripps off when i brush it.. but i try not to brush much when the hair is wet,and just dry it while passing my hands through it. But when i first became blonde i didn't use powder,i just used paint ,and it was indeed a yellow blond but in time it became darker and it was ok.. Now i don't dye my hair at home anymore,i go to a salon,but it annoys me that the lady there doesn't paint just my rooths,she spreads the paint on all my hair everytime,and she also brushes it like 4 times while i am there, before she addes powder,then after she washes the powder(when the hair is wet) then when she spreads the paint,then after she washes the paint,and so on.. and i get alot of hair in her brush and i am sure i could still keep that hair on my head if she didn't do that,because it doesn't fall ,it just breaks because it is thin and sensitive,especially when it's wet. But if you wanna try, i don't think there is a problem, if you change your mind you can always get back to your colour, and hair will always grow back ..it's not that you are gonna go bald Goodluck,that's all i could help

• United States
11 Jul 08
Thank you for your response