Does Anyone Make Money With Pictures On MyLot?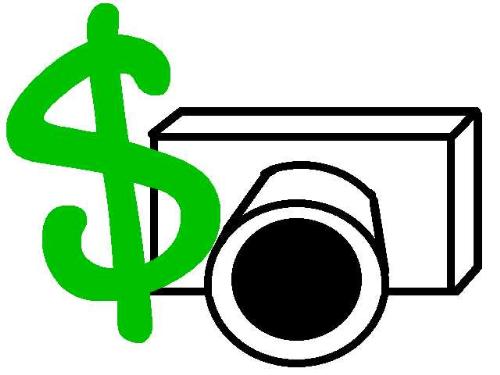 United States
July 12, 2008 2:52pm CST
Hi! I am curious if anyone actually makes money with their pictures on myLot? Do you think that your pictures add to your earnings, and how do you know? Do you see other users using your pictures (and therefore know that myLot is paying you for it)? Or does the picture exposure that you have here on myLot send users to your photo site to purchase images directly from you? Do you make money with your pictures here on myLot?
4 responses

• United States
12 Jul 08
I don't understand all of this, because they say that you don't get money for posting pictures in our profile because those are more of a personal anture which I understand, but how do you even put photos into posts, which is what to my understanding is what they want you to do. But I have never seen a link to upload any when making a post. It is probably fairly easy once you understand it I just haven't really figured it out yet I guess.

• United States
12 Jul 08
I think that part of it has to do with whenever you see a rating option underneath of the photo - the "+ - !" - that if users rate them (positively), there must be some sort of monetary return. Also, I have also read that if users attach a photo that you have uploaded to one of their discussions, that you will also earn in that situation, too. I have not seen where I can do that -- perhaps it is only limited to users who have passed 500 posts? I have found where I can upload photos into posts that I create. It's almost hidden - one line at the bottom of the "create new post" form says something like "upload photo". That's the only place that I've seen where I can add photos into a discussion. (For this discussion, I uploaded the little camera and dollar sign graphic.) Thanks for your reply!


• United States
12 Jul 08
I think that the only one that you don't get paid for is the photo that you upload for your avatar; that is the only photo on the site that doesn't have some sort of rating bar next to it... which is why I think that myLot doesn't give you earnings for that picture... unless, of course, you also upload your avatar picture into your shared pictures section. I suspect that you earn for other pictures... when other people rate them or leave comments for them... and you also probably "earn" with your pictures - indirectly - when a picture attached to a discussion catches users eyes and draws them into the discussion, too. Thanks for your reply!

• Egypt
12 Jul 08
i make money by photos on mylot but its not give much but i make money with photos on other sites for uploading pohtos like shareapic its good site i wish you visit its

• India
12 Jul 08
I have uploaded pictures earlier but I have not seen any improvement in my earnings.I do not even know ih they pay for uploading pictures.Even,if they how much is the amount?

• United States
12 Jul 08
I suspect that it is all part of the "secret earnings algorithm" -- they let you know that you do get paid, although they don't tell you how much, or how exactly it is that the photos that you upload become photos that reward you financially. The only way I can figure that my photos have improved my earnings at all is that the discussion posts which I have started with some sort of photo or graphic to the side have tended to catch the eye of more users in drawing them in to leave a response... which I am sure helps my earnings one way or another. (LOL) Thanks for your reply!