The US economy, when will it pick up? Will it crash?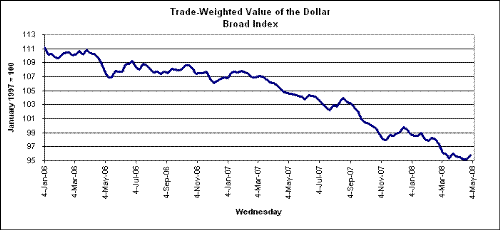 United States
July 12, 2008 3:00pm CST
The United States has been the superpower of the world for many years, but now and like many times before, it is dropping. Inflation is at a rise, food is expensive, and especially gas. The dollar is lower in many countries, decreasing just about everyday.... What direction do you think the economy will take this year, and in following years?
2 responses

• Canada
13 Jul 08
i think we will see a continuous drop, to many things were done that seemed the right course of action at the time, but long term affects were not considered. I think that giving back $800.00 to every tax payer will not do what is hoped. Too many are aware of the economy now and i think most will keep it in the bank instead of going out and buying goods

• United States
12 Jul 08
Hi sugar, I don't know really..I was talking to my husband and he is very positive that it won't take long, but, for me, it seems it is endless! I hope really there is hope about it, people work hard and sad to say, their income is sometimes not enough to provide for needs and wants of the family!