When Reality Show Contestants Really Win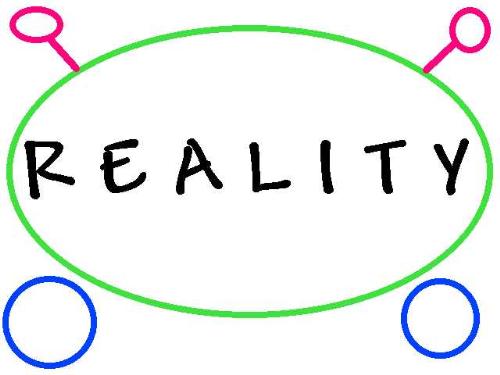 United States
July 13, 2008 5:17pm CST
It always amazes me when people walk into a reality show thinking that the truly "big prize" is the one for which the producers cut the check at the end of the show's finale... So many non-prize-winning contestants hang their heads and walk away, saying, "Now I'll have to go back to my minimum wage, dead-end life..."The inspirational winners from reality tv are not so much the contestants who get the million dollar check (although a few of them may be inspirational), but are more the ones that walk away from the show and actually DO SOMETHING with the fifteen minutes of fame that they've been given. A case in point: Elisabeth Filarski (Hasselbeck) of Survivor: Australian Outback, was not the show's top winner that season (Tina won, Colby was the runner-up), yet she went on to become one of the hosts on The View. (Any guess as to what her annual salary on The View is?) Rob and Amber took their fifteen minutes from Survivor to get themselves booked on a trip for the Amazing Race. (I'm not sure if their second Survivor stint came before or after the Amazing Race...), but I haven't heard what's been going on with them since. You occasionally see some of these contestants (I think a few from Donald Trump's Apprentice appear from time to time, most notably, season 1 winner Bill Rancic.) Do you know of any reality show prize winners or non-prize winners who have shown themselves to be "winners" beyond the season finale - by taking their fifteen minutes and using it to do something extraordinary for themselves or others?
2 responses

• Philippines
14 Jul 08
Hi There,I have the same experience when my students come to see me. They all listen to the same information, spoken by the same person. Some of them take this information and turn it into action that creates abundance for themselves and for others. Some say great seminar and then go home and forget it all, some say terrible programme, terrible speaker and everything he said was wrong. Many people say you have to be in the right place at the right time - but they were!I say "You have to be the right person, in the right place at the right time!"It is amazing how some people can sit through the same experience and come out the other side so differently. Thanks for your discussion. Its a good one.

• United States
14 Jul 08
You hear this same story repeated again and again - it doesn't really matter whether you're talking about reality tv or real life: People think that "the good life" is a lucky draw, and even if all of the cards are laid out before them, all too often they walk away without even offering a single bid. One recurring complaint from seminar speaker after seminar speaker is that people have everything put right before them - they are given a detailed seminar that should catapult these people to success - but so many people (maybe even most of them) fail to do anything with the information. I listened (via audio cds) to a seminar by Dolf De Roos on Real Estate Investing; it was a good seminar but was more or less an exposition of his book (from the Rich Dad Advisor series) set within an interactive context with his seminar attendees. He tried to get the attendees to do as much hands on stuff as possible - even going to the extent of handing them fresh copies of the daily newspaper to find "the deal of the decade" - and then encouraging them to take a break from the seminar and "ring up" a few of the listings to see if they were in fact "a deal". He was delighted when one student (out of how many that were there...) actually skipped part of the real estate seminar to go out and have a look at one of the properties from that morning's paper... Dolf's complaint (as also for others) is that people walk into seminars, buy the books, information courses, etc., have the information right in front of them - but then find some reason or other to do *nothing* with that information. Reality show non-prize winners are only losers if they fail to see the even greater opportunities stretched out before them. Thanks for your reply!


• United States
15 Jul 08
That's ok. The big prize is not important. How people use the opportunities they receive in life is important. So many game show people don't use their biggest opportunitiy - the fame that they get from being on tv - and miss out on the biggest prize. My friend above commented on how true that is outside of television in real life as well.