What steps can we take to decrease our water consumption?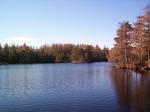 India
November 3, 2006 8:58pm CST
In india and all over the world, water is becoming scarce. Droughts have led to water restrictions in the cities as well as in agriculture and manufacturing. So, I want to know what you think are the best and most innovative ways to decrease water consumption
1 response

• India
4 Nov 06

Bathroom: -Fix toilet leaks. (Tip - add food colouring to the cistern water and let it sit for 15 minutes; if it appears in the toilet bowl without flushing you've got a leak). -Don't leave the tap running when you brush your teeth. -Keep your showers short, use a timer. A shower uses 10 to 20 litres of water a minute. -Install water saving shower heads and dual flush toilets. -Insulate your water heater and hot water pipes so you waste less water while waiting for the hot water to flow. -When building a new house place the hot water service as close as possible to the wet areas (i.e. bathroom, laundry etc).