How far is to far to drive to work???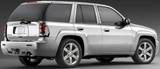 United States
July 15, 2008 8:05am CST
I have a friend that lives about 40 miles from where she works. It takes her about an hour and 15 to drive to work every day, then an hour 15 to drive home. She drives highway so if there is an accident it can almost double her time to drive to or from work. She works 40 hours a week plus drives about 15 hours a week. So shes doing about 55 hours a week just for work. By the weekend she doesn't feel like doing ANY THING else! So my question is how far is too far??? How long would you be willing to spend in the car to get to a job you like (most of the time)? Would you be willing to spend and hour or two in the car every day??
5 responses

• United States
17 Nov 08
I've been contemplating going back to work after 6 year of being a stay at home mom. We live in a rural area and to get a job I would like to have I'd have to drive an hour one way. And If I had to work 40 hrs/wk that would really be 50 hours/week and I would still have to do all the same work at home that I'm doing now (because my husband isn't home that much & when he is home he's usually at the gym or a meeting). So no it's not worth it for us. I'm trying to work at home doing call center work, but right now it's not going the way I thought it would. I want to contribute to our income, but I'll keep hanging in there and see if another co. hires me as well. It is very frustrating though waiting. I'm not real great at waiting.

• United Kingdom
15 Jul 08
I think that living near your place of work is great but having a job one or more hours drive away is quite tiresome. I think that one hour driving on a motorway would be rather boring but it would be more tiring along narrow country lanes. Traffic jams and a heavy volume of traffic can be annoying. I think that your friend wants to have a rest at the weekend after 15 hours driving in the week. I have cycled to the train station, got one train, then another train then cycled to school. I am a teacher and a to work at a lovely school it is worth a bothersome journey. My friend finds driving more challenging in the dark along the country lanes. If I drove to work I would only want to drive for 45 minutes maximum each way and would prefer less than this.

• United States
15 Jul 08
I don't even know if I could do 45 mins. It takes me at most 15 minutes to get to work from home. And thats if there is traffic and I hit every red light. Most days I am at work in about 10 minutes. I could not imagine having to drive for an hour or so!

• Malaysia
15 Jul 08
My house is about 10 km from the office; if I start before 7.15 am, I'd reach office in about 15-20 mins' time. If I'm later than that, the journey will take as long as 1 hour. The traffic is simply dreadful. So it's actually not far - it's the traffic itself. So that's why I have to wake up early, and the bad part is I arrive at the office so early (about 1.5 - 2hours before office starts).

• China
15 Jul 08
Anywhere takes me longer than 1 hour, so that's 2 hours combined. It's tiresome to work 40+ hours a week alone, nobody wants to spend much more time on driving every day.