My boys are amazing!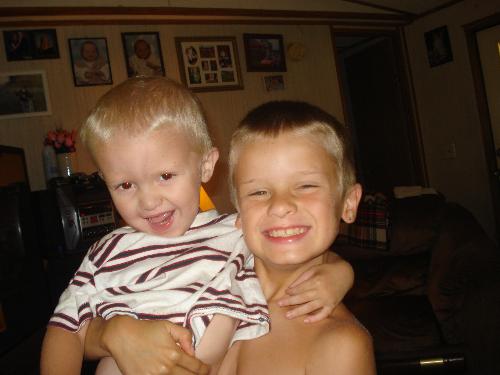 United States
July 17, 2008 3:17pm CST
My boys are amazing! They get along so well. there are times where my oldest aggrivates my youngest but they 95% of the time get along very well. They wont leave each others side even if the world depended on it. The oldest is very protective over the little one and likes to wrestle with him.. thats the only downfall i have with them. i am so afraid he is going to hurt him. I cant even begin to express my joy on how well they are with there baby sister. my oldest will be 8 in september and my other son will be 3 next february so for the age gap they play very well together. how well do your kids get along?
No responses