Which is the fastest CAR, BOAT and PLANE?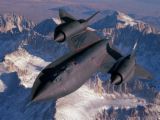 Philippines
July 17, 2008 6:56pm CST
CAR A British car called Thrust 2 set the world land speed record in 1983. Using aircraft Jet Engine in place of a normal car engine, it reached nearly 1020 kilometers an hour.BOAT Hydroplanes skim over the water almost as if flying in 1977, Ken Warby roared to 556 kilometers as hour in his Jet-Powered Spirit of Australia.[u][b] PLANE[/b][/u] The fastest aircraft are planes with Jet Engines. The world record was set back in 1976, when the USA's SR-71A reached an amazing 3530 kilometers an hour. It was nicknamed Black Bird. Have fun and learned.
2 responses

• Philippines
18 Jul 08
I love that black bird SR-71. Base on your previous post it can encircle the globe in just 7 hours, I hope I get that right, boy that is fast. 32 years is very long for another record. The last I've heard is they retired it for it will cost a huge amount of taxpayer's money to maintain it. I think they were right, they should spend it more in creating engines independent of gas or tap alternative sources of energy, this science is very much slower, actually a drag

.

• Philippines
18 Jul 08
It's obviously the plane, even if you don't put those details it's still the plane... they made the plane so people can travel faster from one place to another... =)