Do you like/love palm trees?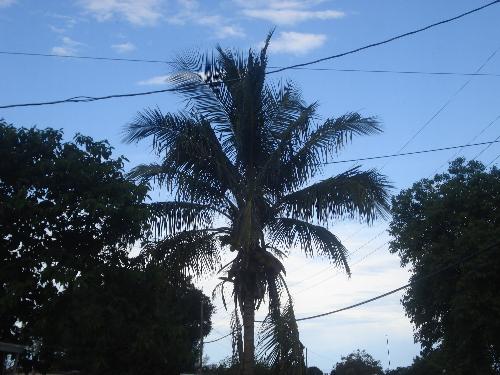 United States
July 18, 2008 11:02am CST
I have only lived here in florida for 3 years. before that i had never been to this state nor have i ever seen a palm tree except in pictures. I love being able to look outside and see one in my very own yard!

thanks mom!

I also didnt realize how many different type of palm tree's there actually are. Do you like/love palm trees or have any in your yard?
4 responses

• United States
18 Jul 08
I miss seeing palm trees!! The last time I saw them was in 2005 during my honeymoon when me and my husband went to Disney World. There aren't any palm trees here as you know :( I can't wait until we move down south then I will see them all the time like you do. Then I will be alittle closer to you :)

• United States
19 Jul 08


Yea palm trees are nice and its a shame they dont have them more places.

• Canada
18 Jul 08
I think palm trees are beautiful. I would really love to live in an area or even visit an area with palm trees but I havent been that lucky yet. Whenever I see people's pictures with palm trees and clear water, I get so jealous. I cant wait until next year to go to Cuba, where I can see the beautiful palm trees, clear water and a tan me :D

• United States
18 Jul 08
i havent been to a beach yet

but i do love the palm trees

hopefully ill get to the beach before the summer us over


• New York, New York
18 Jul 08

I am a palm tree lover. I have always loved them maybe that's because I live in NYC and never get to see them unless I visit my brother in Florida. I am going to move down there too because it is too expensive to live here anymore. I hope to have one right out side my window. Are there really that may different ones?

• United States
18 Jul 08
thats why we moved here too.

too expensive to live in maryland as well.


• United States
18 Jul 08
i'm like you were before in only having seen them in pictures. i like them they are exotic. it would be cool to have one in our yard but not feasible where we live, being in the midwest. i don't think they take winter very well.:D of course neither do i. :(

• United States
18 Jul 08
Thanks!

Yea i dont think they take winter to well either

.... pictures are better then not seeing them at all i guess. right?