What if great men grew on trees?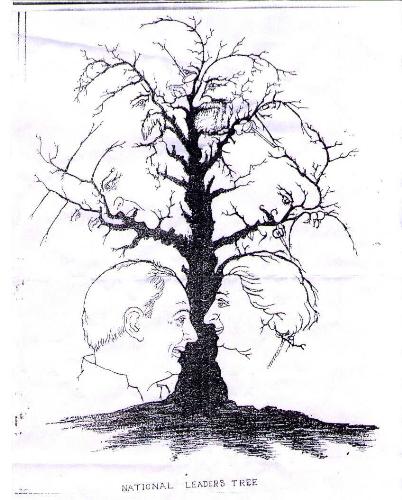 July 20, 2008 12:08pm CST
This is a tree which has a few great men on the tree. How many can you see? I could see only nine of them. What about you? Could you find them all. Are there more than nine? May be I have missed any. Let me know if there are more than nine. I would also like you to let me know the names of these great leaders. Do you know them all. How would it be like if people grew on trees, just as shown in this tree. The good ones would all be plucked out and the rotten ones would be left behind. That is the reason, God did not grow children on trees. Do you agree with me?
1 response

• Philippines
20 Jul 08
The picture is nice. Tree of Leaders!

I was able to see 10 faces. I am not sure of their names but, I think, they are American Leaders. Great Leaders!

Good day!