Rejected your Friend Request ??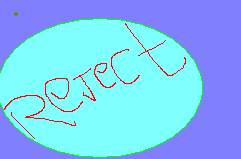 India
5 responses

• Philippines
22 Jul 08
no i havent rejected any friend's request, coz by inviting me is an honor for me coz i know they want to be-friend as well as they have interests on my topics.. :)

• India
22 Jul 08
Nope I never rejected a friends request till now and I think I dont in future also. :) I am here to earn money, make friends, exchange thoughts and this happens only when lot of people circle my discussion and that is possible if I ask for and accept YOU my friend. :) Thanks for sharing this discussion. Triguna M S

• Bangladesh
22 Jul 08
Shahrukh khan i can not tell you why someone reject a friendship request. I never rejected anyone who sent me a friend request. One of my purpose of coming here to make friends. So when someone asks me to be my friend i just simply accept them.

• Philippines
22 Jul 08
[i]I have been here for 4 months now. And so far hasn't rejected a friend request. I did delete a friend before, it's when I read a discussion about a bot here with over a thousand friends and only 4 posts.

Keep posting. HUGZ!
[/i]

• Philippines
22 Jul 08
I never someones friend request... People here in mylot has been good to me since I joined here... They are worthy to be befriended... =)