Body Clock: "do you feel that your body is already confuse with your schedule?"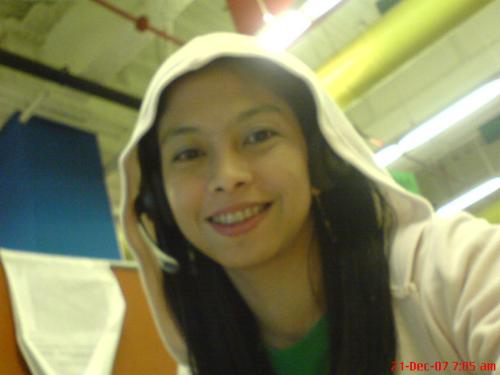 Philippines
July 22, 2008 5:50am CST
Hi mylotters. Well I work in a call center and as we all know we have a shifting schedules.You will have a schedule from 2am till 11am for 6months then it will change to 6am till 3pm then after 3months it will change to 9pm to 6am..For about a week you will notice that you will be having problems getting sleep.You'll stay up late bec. you were used to your old schedule.In my case it's not just my body who is confuse with regard to my time schedule but my family also..With my schedule now that starts at 6am and ends at 3pm...if my mom texts me not to skip lunch I answers her back that my lunchtime is at 10am..she is actually surprise..Another example also is my persian cat Garfield..he knows my schedule.I have my cellphone set to alarm at a certain time.Before I can hear the alarm Garfield will wake me up..but now since I have a different schedule again..he's still waking me up to my old alarm schedule by meowing..but after a few days..he got used to my new schedule again. Well I guess when you work in a call center you will be losing your sense of time... Happy mylotting to all. ;p
6 responses

• Lapu-Lapu City, Philippines
22 Jul 08
Changing work schedule really takes a lot of adjustments. I know that for I been with a company that serves with another company that operates with long hours. Funny in your situation, that Garfield too is now confused with his schedule, as you alarm. KEEP SMILING = NEIL

• Lapu-Lapu City, Philippines
29 Jul 08
don't worry if you can't reply at once or even not reply or give comments to the responses you will get. it is not mandatory to give comments to all the responses and it is written in the mylot guidelines. just keep posting and don't push yourself in giving comments to all. that's an advice my friend. KEEP SMILING = NEIL

• Canada
23 Jul 08
I igured out a really good way to set my body clock. I don't have the internet at home, so I can't stay up all night on the computer. I access the net from cafes that are only open during the day time.

• Philippines
23 Jul 08
Well that's good...Well for me I have no choice..This is the only job for me that could actually pay my rent and pay my bills.We are already used to the schedule but some actually looks like a zombie bec. of their schedule...Eventually the body will adapt to the schedule.;p

• Philippines
23 Jul 08
I admire you! The changes in the schedules is one thing not tolerable to me. So, I think I can't manage working in a Call Center! I was only reading your post but I could feel that it would be too hard for me to adjust in such kind of shifts in work schedule. But I heard, the pay is worth the sacrifice. Is this true? I have a niece who works in a Call Center also and every time, I would go to their house, he would be sleeping. The only time I would see him awake is Sunday morning but all the rest of the days every time I would go to their house he is either sleeping or at work. It's very hard to find time with him so he is always out of any family reunion or gatherings done during weekdays. But as I could see, he seems to be living in style. His cellphone is always the latest, and can afford to buy any thing he likes and is very generous to his family and relatives. I suppose you are living the same way too. Keep posting and keep yourself healthy as well.

• Philippines
23 Jul 08
Thanks for posting salonga. It's hard esp. for your family members bec.you'll miss some important events and tendency is that we just want to stay at home and rest and sleep.The salary is good..but you will really lose your sense of time... With regard to the schedule we can actually choose our schedule but that depends on your performance at the office...would you believe for a lot of people who work in the call center industry they prefer the 9pm to 6am.So just imagine...when you go home at 6am family members will be up and have breakfast but since you just got home...you have this urge to go to your bed right away and sleep.Well that's life...;p

• China
22 Jul 08
I am only astudent ,so I can not be fully alive to your life that confuse you! But I wish you can shake off this immediately . what's more I can't agree with you that 34 is 'old' . In my opinion, if you have a happy life and a young heart you will be never old .Believe yourself ,good luck to you! Remember be a young lady!

• Philippines
22 Jul 08
It's just an age coofeephere.;p I know I am already 34 years old but I don't feel old.I'm still feel young..Some says I don't even look my age..and I am flattered about that.Being happy make us young and that's the type of person I am...a happy person...I don't like to frown..I always have a ready smile on my face...ALL THE TIME. Thanks for posting coofeephere.;p

• United States
22 Jul 08

Hi Pinks

Wow! what a mess!! I don't know how you keep your work straight much less your poor cat.

Your body and mind has to be completely confused...that can't be healthy to have to change your schedule around all the time. Well at least your young and can handle it. lol Have a nice day, Char


• Philippines
22 Jul 08
LOL...thanks for saying the word "young"..I don't think that I am still young..I am already 34 years old and I guess this is my life already...Well I guess that's why I had a problem with my menstrual cycle last time....I don't mind losing the sense of time as long as I can pay my rent,buy groceries,pay the bills and of course most importantly...as long as I earn money to buy food for my favorite cats...lol. It's already 7:23pm here and I have to sleep by 9pm and wake up at 4:10 am..but guess what...garfield wakes me up at 4am..i am not kidding..he does that everyday..he is 10 minutes early to my alarm clock.hehehe.

• Philippines
29 Jul 08
I wonder why they call this job graveyard shift. Working in call center is not easy. Most especially about the time. Your schedule changes. I guess your body will be confused too.