Sleep Apnea Is Dangerous or Not?

United States
July 24, 2008 1:55am CST
I am wondering if you are familiar with Sleep Apnea? If so, feel free to share. Does it cause hormones change, lack of sleeping, lack of breathing, contribute heart health problem? It would be great if you share about it. Sleep Apnea is sleeping with no air for a few second often all night. Often I get real tired even I had plenty of sleep. Share and help others including me to learn more about this issue. I am not afraid but I want know more and help myself to get better.
2 responses

• Craig, Alaska
24 Jul 08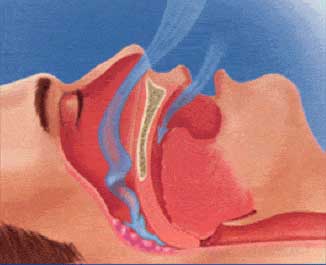 This is very dangerous. this person should be checked out if not they risk heart disease or stroke. I looked this up online because I never heard of this disorder. very interesting what you can find online. here's the website for you to learn more about this disorder. The person who has this disorder should not sleep on their back but should only sleep on their side.http://familydoctor.org/online/famdocen/home/articles/212.html#ArticleParsysMiddleColumn0004

• United States
24 Jul 08
Wow, I have it. I am getting help but it is not fast to get help from doctor. Thank you for explanation.

• Philippines
24 Jul 08
apnea means absent of breathing this is very dangerous specially on babies.