How do you feel about the IRS using private collection agencies?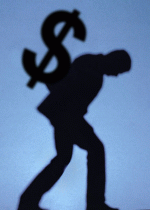 United States
November 4, 2006 9:14am CST
As you have probably heard the IRS is now using private collection agencies to collect on back taxes. This costs us, the taxpayers more money (more tax dollars we have to pay to the IRS so they can hire these private collection agencies) and it frees up IRS employee's time, so they can audit more people. I wrote an article on my blog about what to do if you're contacted by someone trying to collect on back taxes, you can read it here: http://glgcpa.blogspot.com/2006/10/have-you-been-contacted-regarding-your.html. But I'd really like your opinion...do you believe this is a good idea or a bad one and why?
No responses