Gay Marriage

November 4, 2006 10:14am CST
What is everyone's opinion on homosexuals being allowed to marry and adopt children?I personally feel it is fine for them to get married as long as they love each other, but I feel adopting takes it too far as research shows it would not be healthy for the child.
3 responses

• Iceland
4 Nov 06
It's perfectly fine and they can be just as good parents as other people. Being gay doesn't change that. It's not unhealthy for children growing up with gay parents. What is sometimes unhealthy for those childrens are others, who judge the gay parents and treat their children differently from others.

• United States
4 Nov 06
I have to say that I don't agree with homosexuality, but it is there business, no one can judge them but the almighty...not the government

•
4 Nov 06
Although I do not agree with the almight part, being an ateist. I do not feel it is our right to judge them. Gay marriage does no harm, only the adoption part in my opinion.

• United States
4 Nov 06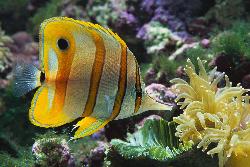 no problems. i think it is fine. why bother giving them a hard time. they are people too with feelings. jsut because you dont see things the way they do doesnt mean you should give them a hard time. gosh.