Too tired to check this out right now, but....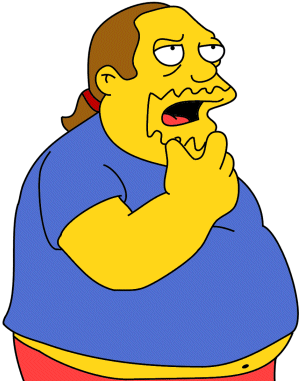 United States
July 30, 2008 8:06pm CST
Does anyone bother to tag everyone else's discussions, or just their own? I'm beginning to wonder just
WHY
we're putting tags, since I've yet to find out how to search using them! Maybe I'm missing something?

I try to put tags on anything I create or respond to, but most of the time, I forget and just make something up. So what do you do?
4 responses

• United States
31 Jul 08
hello scorpiobabes, i always tag any discussion i took part of as i feel that it is useful for the newbies as well as to those who likes to search before they start their discussion. you have to remember that mylot admin provided the search bar as a way of helping those who are lost here sometimes. the only way for them to come up with something that they are looking for is if someone tag it and that sure helps a lot. i believe that that tag part is there for a reason so i want to make sure that i am doing my part on it. beside, tagging is a form of participating here and according to mylot guidelines we are judge by the way we participate out here so if you are here for the earnings then it will surely help you to increase it somehow. i know it is a pain to do it but sometimes your computer can remember the stuff you have typed in the past that is related to the one you just posted so that helps you short cut the process. have a good one!

• United States
31 Jul 08
Thanks for answering my question

...my brain is so tired that I had to read your answer 3 times before I realized that you were providing the answer! I try to tag; sometimes I'll work really hard to put in 5 or 6 words, but I never go without adding at least one tag!


• Romania
31 Jul 08
i tag everyone discussion,is not hard to write 2 or 3 words.

• United States
31 Jul 08
But do you think we're getting paid if we tag? I usually try to, even posting part of a sentence from the discussion, but I'm curious to see if we're getting paid. And how are we supposed to search the tags, to find discussions that interest us?


• United States
31 Jul 08
I try to tag discussions I start but i do forget sometimes. Now when I respond to others I never put tags in as most times they are full anyways so I just hit skip its my routine now lol.

• United States
31 Jul 08
I try to tag everything but sometimes nothing really comes to mind and I just skip it. Then there are time when I do have a thought for ideas for a tag and submit them but not all of the time. When I first started I tried to tag everything but that didn't work out all of the time. So now some if the time I tag my comments. Have a good one.