Lakes of liquid ethane found on Titan.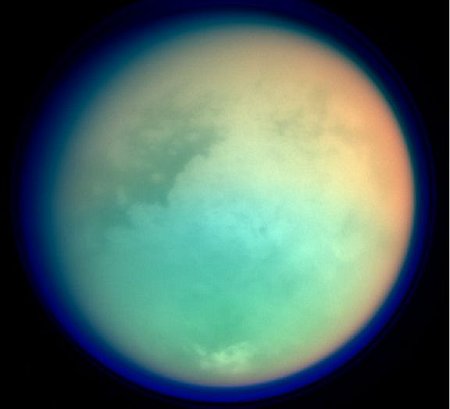 Canada
July 31, 2008 6:07pm CST
NASA's Cassini mission has just confirmed the presence of large lakes of ethane on Titan, a large moon of Saturn. One lake is the size of Lake Ontario. Ethane is a hydrocarbon, which on earth can be found as a component of petroleum deposits. It can be used as a fuel. One interesting aspect of this is that on earth, ethane comes from the decomposition of prehistoric life forms, mainly plants. No one is suggesting a similar origin for Titan's ethane, so how did this ethane form? It isn't the first substance found in space that we associate with life here on earth. They have even found amino acids in space. It doesn't show life is in space, but it does lead to interesting questions as to how large quantities of these substances are produced without life.
3 responses