Today is Friendship Day!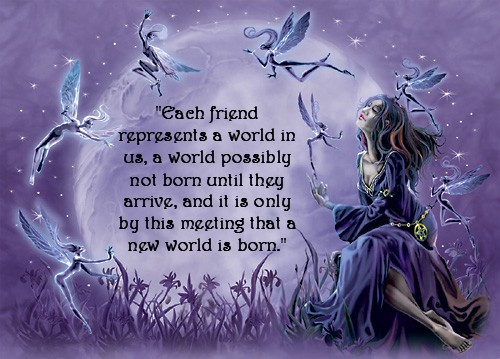 India
4 responses

• India
3 Aug 08
i really miss my friends n i feel that i should meet them spend time with them, watch movies, roam around as i use to do before in my college days but i dont think so it will happen as we all r apart in different countries n cant meet eacother. we rarely speak n also mail very rarely in this kind of situation we dont even remember its friendship day i just got one mail regarding it from one of my friend n all others have forgotten including me too i sometimes think how is this happening as we all never use to forget to wish eachother on any occasions weather its a birthday, any festival, friendshipday etc. but we have got so busy in our lives that we dont have time to do all this n have many more things to do. but there is a feeling in our heart that we remember n miss eachother n understand what might be the reason behind to not to remember to wish eachother

• India
4 Aug 08
thank u for liking n marking my response as best, u know i everytime try to write better so that mylotters may like my response but i dont know why the people here everytime dont mark my response as best. i once again thank u n hope that futhur also we will be in touch with the discussions, n hope u may like it

• Philippines
3 Jun 16
I didn't know today is Friendship Day. Thanks for posting this.

• China
3 Aug 08
really? what it is today? is there any story about it? I will call my friend to make my wishes. I am really lucky to have one person as my best friend, he is the one who is always with me when i am in trouble. My wish to him is to pass by this period of hard time quickly, be sure i will be always there with him.

• China
3 Aug 08
oh Really i didn't know that ,if i know i will call my friend to go out to paly , a good chance i have missed