Journey To Prickets Fort With Me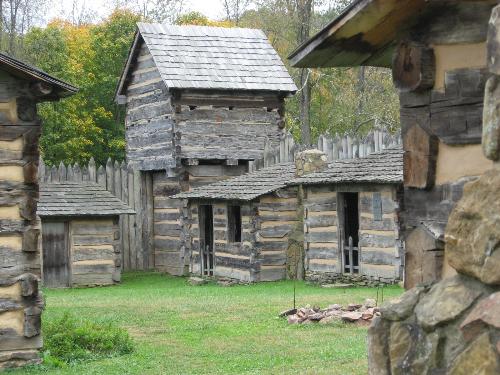 United States
August 6, 2008 11:26pm CST
Prickets Fort is in West Virginia. It was a fort that was used used in the late 1700's to protect settlers from the Native Americans. The Fort itself is lined along the inside walls with 14 tiny cabins. When the threat of an attack occurred, pioneers would come from miles around to shelter in the fort. It is absolutely beautiful to tour the fort. I have added one photo of the Fort. I took many photos when we were there. This photo was taken inside the Fort
3 responses

• United States
29 Aug 16
That's where I'm from in West Virginia. My mother graduated from East Fairmont High School. I live in Virginia now.

• United States
19 Nov 09
Early American history in this area is really interesting. I'm currently reading a book on how the early Americans spent there lives in the late 1700s and early 1800s in western Pennsylvania and West Virginia(western Virginia at that time). Thanks for the photos, I think I will have to take a trip there on my next visit to West Virginia.

• United States
7 Aug 08
It is too bad that settlers and native Americans could not have all stayed friends.Then we would not have had these neat places to visit, but we would have a less bloody history as well. I am enjoying visiting both your state and your memories.