tough love

August 7, 2008 5:40pm CST
Spare the rod and spoil the child is all too true. No only at home but in the school, discipline must be clearly, consistently, and conscientiously enforced. A spanking is often the only way to get a child's undivided attentions; and not only the attention of the one being punished but of all his playmates as well. My question is do you think students are spanked to improve their character, or merely because teachers are venting their own frustrations?
2 responses

• United States
7 Aug 08
There are other ways to teach a child how to behave with out physical abuse, emotional humiliation or verbal assault. It's true, some children have to push people to the limit just to see how far they can get. It is up to the adult to let the children know when they need to stop pushing. If a child is smart enough to get under your skin, then they are smart enough to sit and learn the reason a behavior is unacceptable. Not just "no, don't do that" but the real reason. Up until the eighties, it was acceptable to spank a child. All of us has had a spanking, I am sure. Some may even feel like they may have deserved it. It taught me that when I get bigger, maybe I can hurt someone. It also taught me not to get caught. It did not teach me why I shouldn't do something. In the US, if a teacher spanks a child, the teacher will end up out of a job and possibly in jail. It is even frowned upon when a parent spanks a child. It is getting to where the government is making it nearly impossible to spank a child. So we, as parents, need to get smarter than the child. We need to teach them the reasons right is right and wrong is wrong.

• United States
7 Aug 08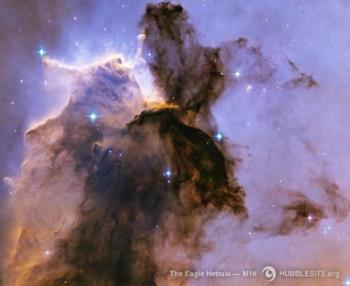 its funny you should bring this up. my husband and i were just talking about this eariler. my personal belief on this matter is this: You spank your child in order for them to know their boundries. not only in the house but in life as well. i mean look at the way children are now. they are rude to their elders, and disobeiant to the rest of their peers. it is a character flaw. i think that if more parents would spank their children then it would registar that they need to obey and honor their parents. i have no problem with correcting my child with a spanking. mind you i am not abusing them. nor do i do it out of anger. and i think that is where alot of people come from when they are spanking. they get mad and that anger is directed towards the child. but if you know and understand where the child is at mentally then the spanking is nessisary. i mean if you take a one year old and spank their hand when they are reaching for something that could be dangerous to them - say something heavy that could hurt them or even if they are courious about the stove and reach for it. a slight spanking is better than to deal with them crying about actually getting hurt. or if you take a child that is 10 and spank them because they didn't do what you have warned them several times not to do. somethings like that are just them pushing their boundries to see what they can get away with. i think alot of parents just dont care anymore and let their children do whatever. i think alot of it has to do with the parent being uninvolved in what their child is like. it is laziness on the parents part because they are not taking the time to scold their child. and the additude of "they will learn the hard way" or "just let them do it" shows me that parents these days are not close with their children and society shows that. I know of a kindergaurdener would back talks the parent then whines until he gets what he wants. the parent is the one who is suppose to show them how to be and how to live and show them right from wrong. parents these days just dont care anymore. I was in the store the other day and my 1 year old had fallen earilier from playing with me outside. i had gotten her excieted and she was trying to run too fast for her own good and tripped. yes she scuffed her face and knees. it looked worse than what had actually happened. so when we were at the store a lady behind me accused me of abusing my daughter. i straight up told her that she had no clue what had happened earlier in the day and to step off. the people at the store know me very well and have seen me play with my daughter and know that i am over protective of her- they asked the lady to leave. a few minutes later i was approached by officers who asked me if i was abusing my child. when the lady came over to hear the discussion the officers looked at my daughter and could see she was just as happy as she could be. and told the lady to mind her own business. now i bring this up because there are people out there who would take it to the extremes of spanking as to abusing. I think that if there was more children out there who's parents actually cared about them then the abuse thing would be nulled. i think people and parents need to know the limits and additude of their child and scold them accordingly.