cooments for my poem....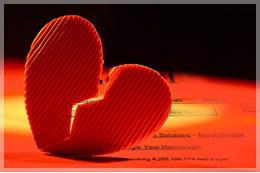 Philippines
August 7, 2008 7:31pm CST
well this is my own poem i wrote.. im just not how does it sounds ori still need some thing to work on it.. i just need some few comments.. or points of view.. or some violent reaction if theres any.. well here is it.. WASTED by: me in my eyes i look at you, i see empty souls and sorrows bleeding heart of mine i went down and hold your arms. i whisper sweet lies to make you smile, touch your lips, and kiss your cheeks i never hear a sound nor complain. just an empty soul and broken wings, you hold my hand as i walk through the night, moonlight fades for sweet escape piercing my eyes just not to see me cry. and whisper words with your lies.. for my soul never reaches heaven, lets bring back times when were still friends wasted sorrow and loving heart teaches us how to die hard..
1 response