Has anyone here heard of MANASA SAROVAR - the fresh water lake in HIMALAYAS

India
August 9, 2008 10:40pm CST
dear friends, Speaking not just of spirituality, there is one most serene, and undisturbed (at least for now) place in CHINA -- TIBET, surrounded by INDIA, NEPAL -- among the two religiously auspicious MOUNTAINS.. KAILASH and MANDHATA -of HIMALAYAS. called the MANASA SAROVAR, this is one place, where many an indian has witnessed stars of different hues and colors coming down from the skies to have a holy-dip, before proceeding to visit the mountain kailash. Has anyone heard of it? It is said, JESUS CHRIST had also visited this place, at his early ages. Please tell us your views.
1 response

• United States
10 Aug 08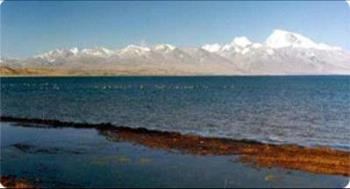 I have never heard of it but I went to the search engine and put the name Manasa Sarovar. The picture is absolutely awesome of the lake and it is very possible that Jesus Christ did visit this lake. I posted a picture of the lake. It is beautiful beyond words. Truly a God created lake. There is some information about the lake also.

• India
10 Aug 08
thankyou. I am from orthodox INDIA. and as a devout HINDU, I wish, I could raise enough funds to visit this place. i HAVE personal contacts who visited this wonderful place. But, in the virtual world... I am searching for someone who has seen more of it.