motorcycles display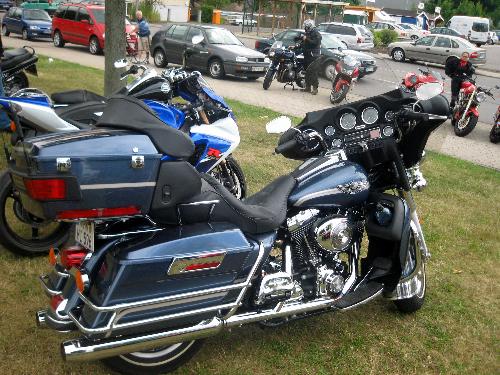 India
August 10, 2008 1:44am CST
hi everyone, u know i had gone yesterday to show or u can call it a display of motorcycles, it was just marvellous. it was so beautiful u get to see many different vehicles which are heavy enough n very unique. i think if u like vehicles i.e. motorcycles u really need to go to this display where u can find whole lot of different vehicles which u havent seen at all. this show happens here in my city once a year, i had also gone last year. i like to see these bycs. many people come to see this display, have fun an also buy the one which they like. if a person is having a unique vehicle he brings it here in the show n display it. its such a good fun n enjoyment to watch this show people comming on their vehicles in groups with all dressed in leather jackets n pants n tattoos on them.its really fun n enjoyment.
1 response

• Italy
9 Mar 09
I guess it's almost time for this show again? It sounds like a lot of fun and a lot of people enjoying themselves too which is always great to see. Do you have a motorcycle and do you wear leather jackets and have tattoos?

• India
11 Mar 09
yes it is almost time time might be after summer arrives we can have this show again and one good thing is that we elder people always like to have an outing and it is a nice time to spend here at the show and also for children it is good because there will be some amusement rides and also the games and all which makes the show more interesting and both of us and enjoy. no i dont have a bike here and nor a tattoo and no leather jacke, i dont have that craze about that. thanks for the response and have a nice day.